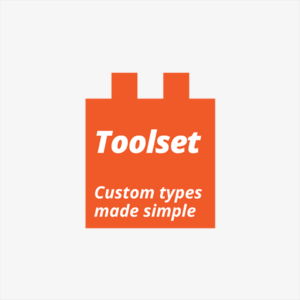 WP-Types, is an extremely powerful 'all-in-one' solution for creating and managing, custom posts types, custom fields, custom taxonomies and through its suite of add-ons, delivers powerful page and post templating for customising WordPress. Toolset integration with Beaver Builder means you can now create Beaver Builder Templates and assign them to post types in Toolset Views to create powerful and unique layouts for your site.
WP-Types is made up of:
Toolset Types – for custom post types, taxonomies and fields
Toolset Views – for front-end content display
Toolset CRED – for front-end content creation forms
Toolset Layouts – for drag-and-drop Bootstrap design for page layouts
Toolset Access – for access control and roles management
Toolset Maps – for displaying anything as markers on Google Maps
Reference Sites – Turnkey designs for your client projects
Toolset Starter Theme – A minimalistic theme, optimised for Toolset-based sites
If your client requirement calls for creating custom posts types and the ability to categorise, tag and display them as you would built-in pages and posts, then Toolset has the power to manage these capabilities for you.
Coupled with the power of Beaver Builder, you now have a way to enable BB to handle the creation of page and post templates and Toolset will use these to display your custom data.
An extremely flexible and powerful plugin, it takes some getting to grips with, but once you understand the logic and layout, it could easily become a permanent feature of your web development toolbox.