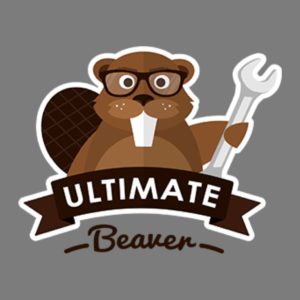 Ultimate Beaver, describe themselves as 'Funky Modules for Beaver Builder' and they're working on some pretty neat modules to support that claim. We certainly think their buttons and timeline module, not to mention their logo fit the bill.
In addition to some of the standard modules you'd see offered by others, Ultimate Beaver will also include a redesigned UI option for navigating Beaver Builders modules – instead of a text-only list in the panel, UB has created clickable icon blocks which can help with identifying the module you're likely to need.
Their page manager will allow you to change Page Titles, slugs, permalinks, parent and template all from within the builder.
The site lists a few 'coming soon' modules and date of release is not yet know. There is a form to sign up to be notified of final release. Main developer is Thierry Pigot.