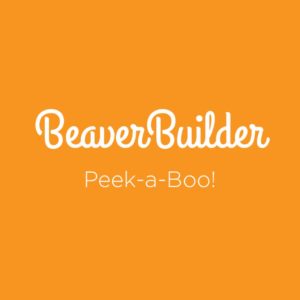 Peek-a-Boo is an addon for Beaver Builder that allows you to live-preview your page in the Page Editor without having to press save and exit. It gives you a quick and easy way to see your layouts without the Page Builder row and column outlines and overlays getting in the way.
UPDATE: 11 July 2016 – I just noticed that Peek-a-Boo updated their plugin so that you can now save your layouts on the fly as well as live preview. They have also added a button to save and close out of the layout. A great little improvement that makes the plugin a lot more useful!
Peek-a-Boo is made by Mapsteps, a web agency based in Germany.
Here's a screenshot of Peek-a-Boo in action – the three little buttons it adds are discreetly placed on the left hand side of you screen. In our test, we never had issues with the buttons getting in the way of other controls.