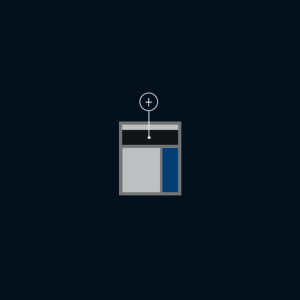 Header Banner is a new plugin for Beaver Builder that allows you to add Beaver Builder Templates to the header section of select pages on your website.
Created by Beaver World, Header Banner makes it easy to add hero banners,  sign up forms, announcements or any other type of customised layout to your pages by 'injecting' pre-made Beaver Builder templates before or after the Beaver Builder theme header.
Transparent Headers
Header Banner also makes it possible to turn your header transparent and adjusts the position of your banner to sit underneath the header. It also makes your nav links white. This allows you to create a striking above the fold introduction with a full height row with an image or video background.
In this example, we've taken our homepage and added a full height row with an image background and applied our intro text over the top. This works well for headers set inline with the logo in the Beaver Builder theme settings but if you place your navigation menu below the header the plugin won't apply transparency to it. In this example, we've set our header to be Nav Centred + Inline Logo.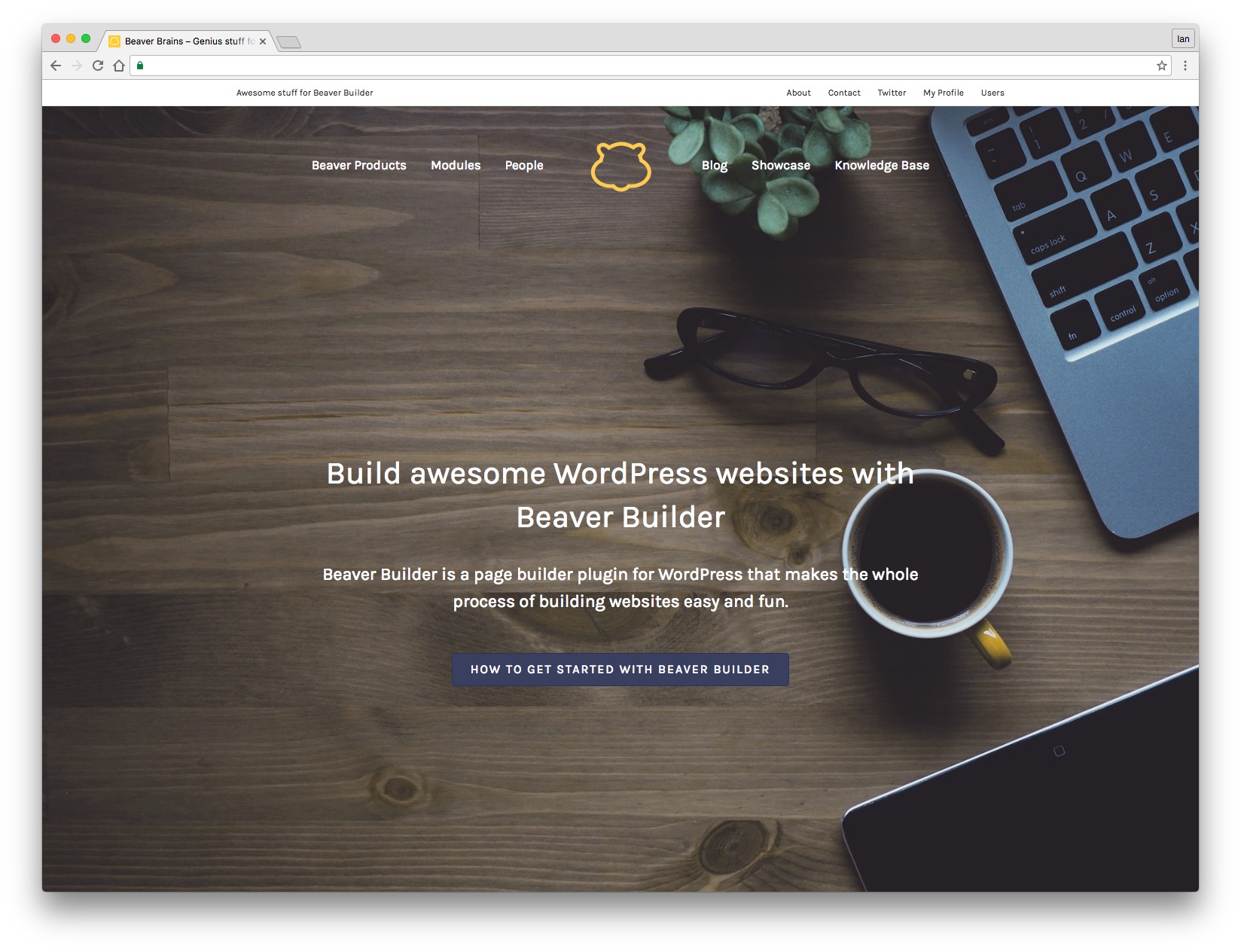 Header Banner includes a large selection of options for placing banners. Choose from individual banners through template hierarchies, post types and taxonomies. By allowing such granular control, you can create multiple banner designs and conditional display rules to show any number of different banner designs across your site.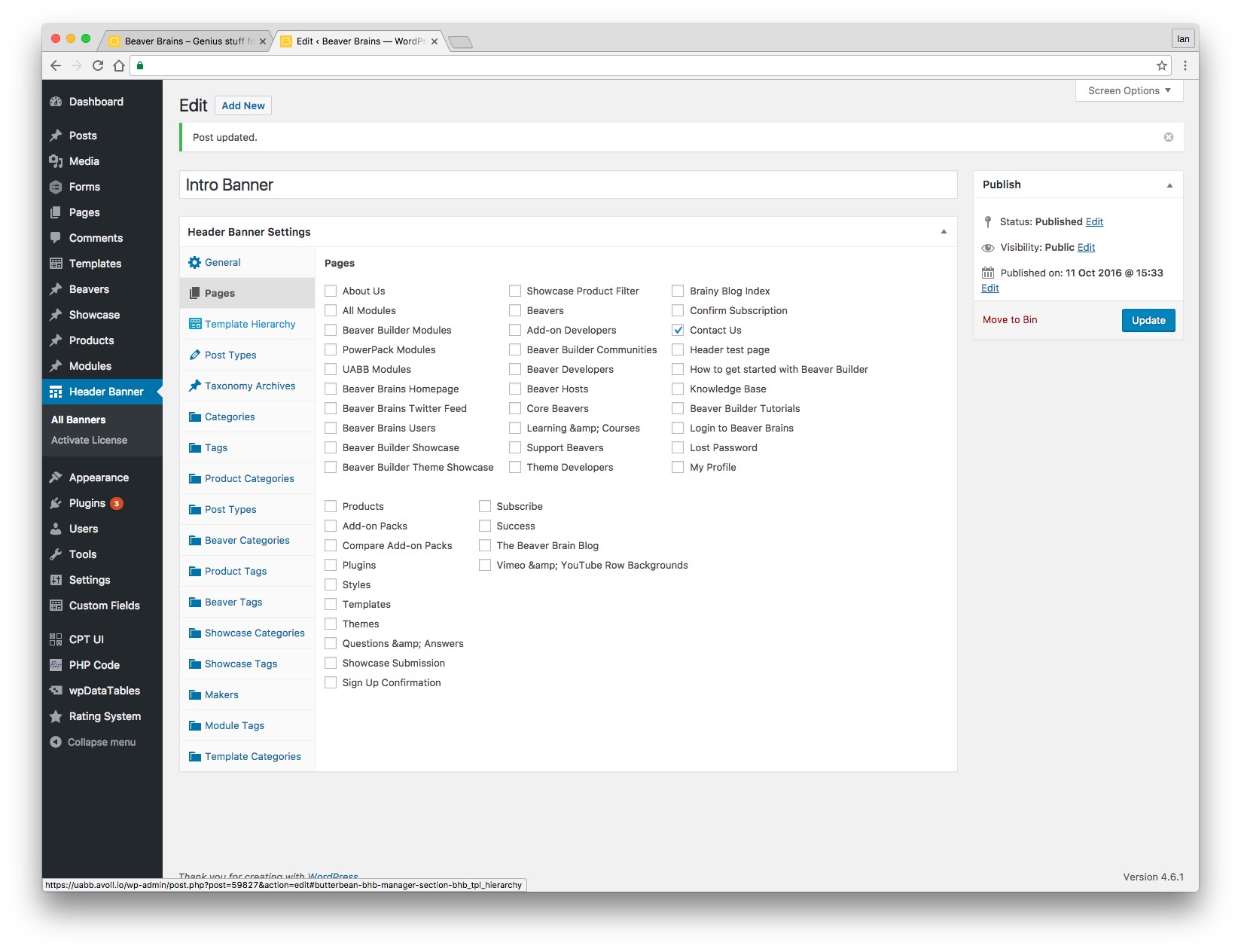 Beaver World has published a few useful introductory videos to show the possibilities available with the plugin. Visit their site to see them in action.