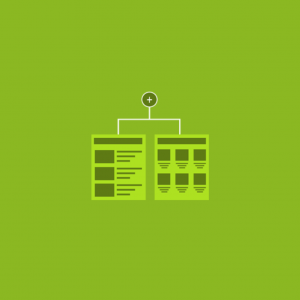 Featured Posts is a new Beaver Builder module from Beaver World for adding WordPress blog posts, custom post types and products to your Beaver Builder page layouts in a full width or grid layout.
The module allows you to display your posts in a feed or grid with plenty of options to customise the layout and look and feel. The module includes 5 tabs for setting posts types, content options, pagination, style and typography settings. By making select changes to the content, style and typography options, you can create unique post lists for your page layouts.
Featured Posts offers plenty of unique options for designing your posts and custom post type feeds by offering features we haven't seen in other plugins.
Beaver World includes powerful additional features for selecting post titles by adding an option to pick custom field labels as titles. For example, this feature allows you to select any field defined in Advanced Custom Fields as your Title enabling you to define alternative titles for your posts.
In addition, you can select a custom field as the title link target. This opens up some really great options, allowing you to set custom titles with custom links for your posts. In the screenshot below, we've mapped our post title and link to an Advanced Custom Field.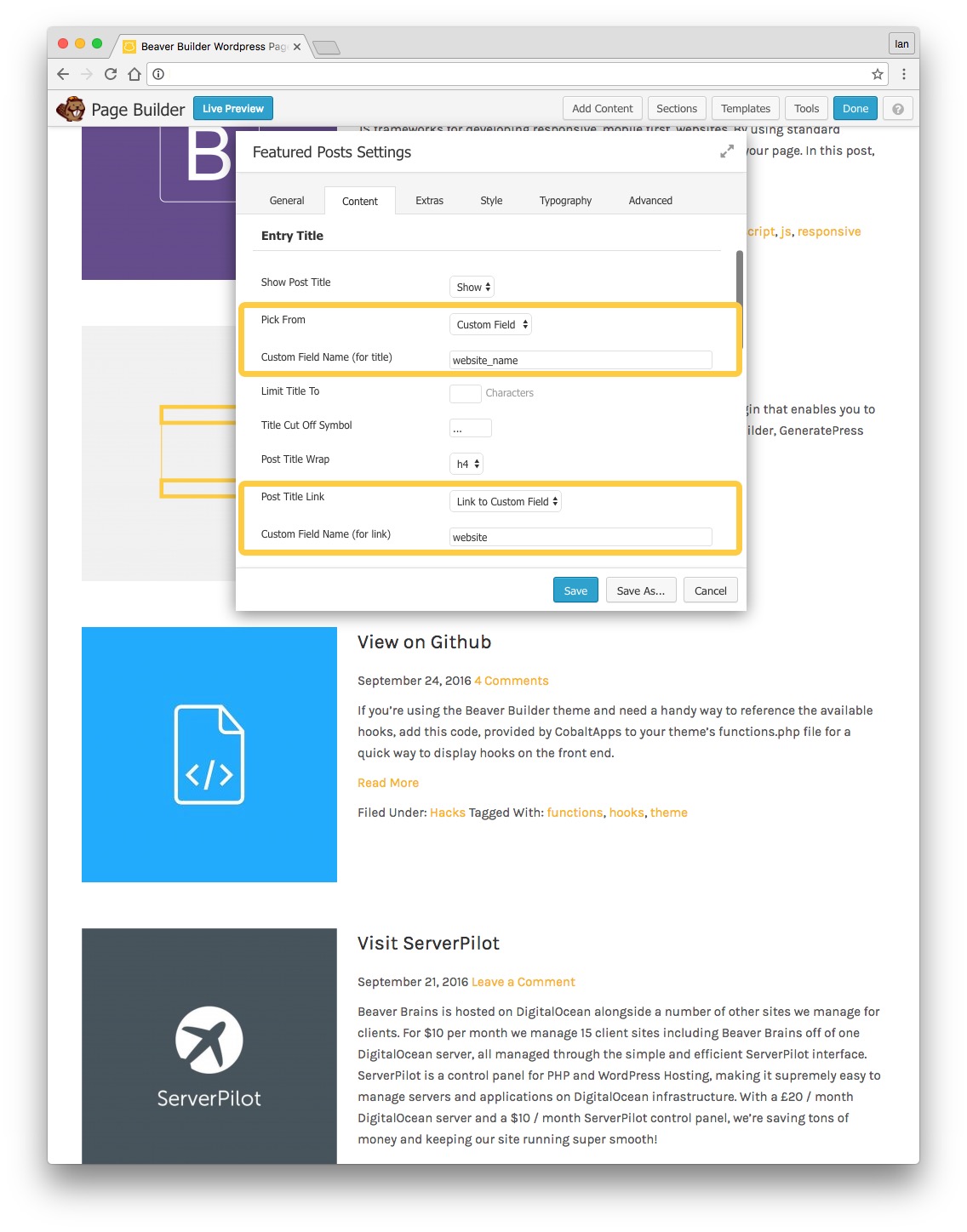 There are a number of layout options in the module depending on your choice of feed type. In Full Width, Featured Posts acts as a feed with options to display one post per line. In Grid layout, you are able to manually set the column quantity for display each post. Along with each of these settings is the ability to define positions for the featured image and post meta which allows for much more customisation over the standard Beaver Builder posts module.
Install the Featured Posts module as you would any other WordPress plugin, activate and head over to one of your Beaver builder age layouts. Drag and drop the Featured Posts module to your page from the Beaver Builder 'Add Content' panel.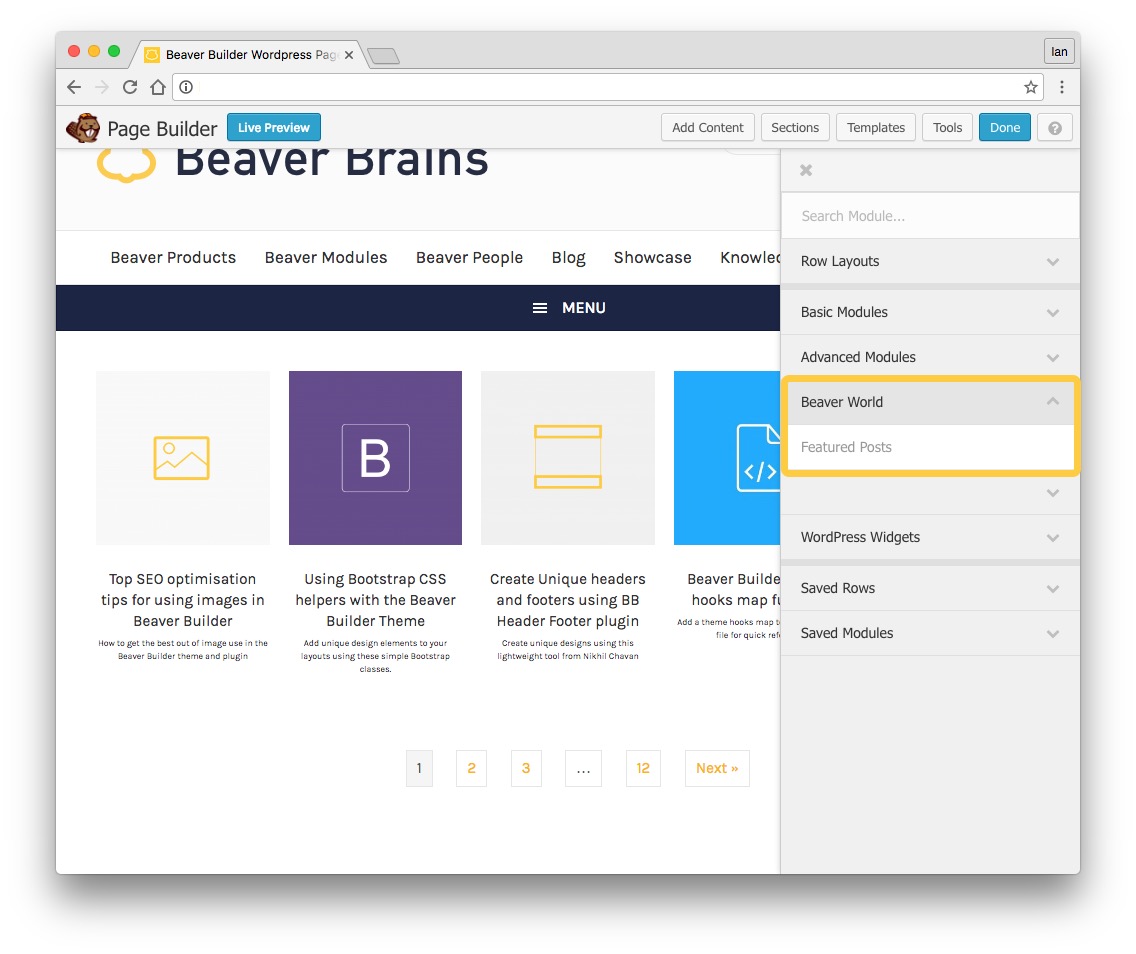 In this example below, we have customised the Featured Posts module to show 5 posts in a grid with featured image and title below. All other post meta is turned off.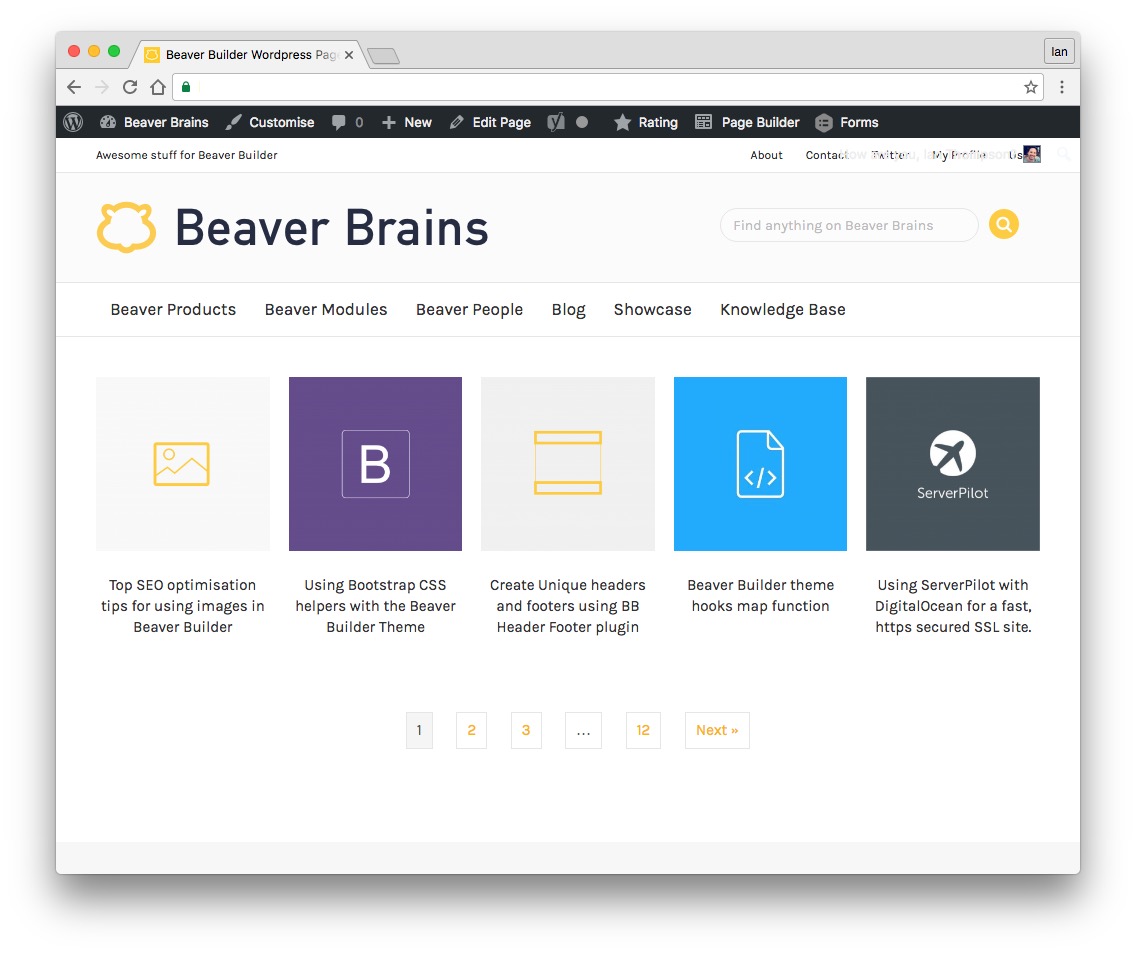 In this example, we have selected 'Full Width' view and included post featured image, post title, meta and content excerpt.