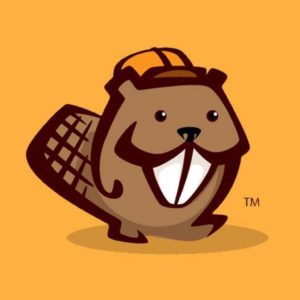 The Beaver Builder plugin is the core driver of your front end page builder needs. It provides a structured environment to enable you to drag modules onto your page layouts to build up detailed and complex layouts that you would otherwise not be able to do using the straightforward WordPress editor.
Installing the free Beaver Builder plugin gives you complete control of rows, columns, text, images and advanced modules out of the box and with the paid for versions you get advanced modules like slideshows, galleries, post grids and plenty more. To get an overview of the plugin read our getting started guides.
Beaver Builder has built a solid framework for their plugin that is well coded, fast and intuitive. They put a lot of effort and care into maintaining a high-quality code base and this has garnered a lot of praise for the page builder over the last two years.
I'm not going to name names, but there are a few page builders out there that can seriously destroy your page load times, pollute your content with shortcodes, and just generally make a mess out of your website. On the other hand, BeaverBuilder works using WordPress core features like widgets and will allow you to keep all of your content should you ever decide to stop using it. The styles are fairly lightweight and are loaded only as-needed, plus they work with just about any theme out of the box. — From WPSiteCare
The Beaver Builder plugin opens up a world of possibilities with new add-on packs being published by 3rd party developers. Established development teams like Ultimate Addons (famous for their 'other' page builder addon) bring more modules and layout templates to the mix meaning you don't have to spend any wasted time getting your basic WordPress pages built. For a complete list of add-ons, templates, child themes and landing pages, see our products page here.