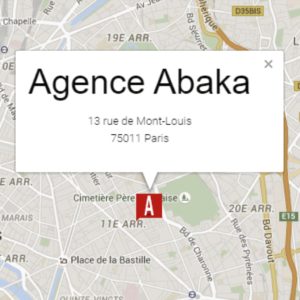 Adds a new module to create a Google Maps in Beaver Builder with map options for locating marker by Lattitude and Longitude, setting zoom level and map height, custom markers and text (wysiwyg) inside the marker popup.
Installation – add to your Beaver Builder powered WordPress website as you would any other plugin. New module will show up in the modules interface on the front end.
To add a marker – create a new address location – give it a name, add the address and then add the longitude and latitude markers for your address. You can add multiple markers for a single map.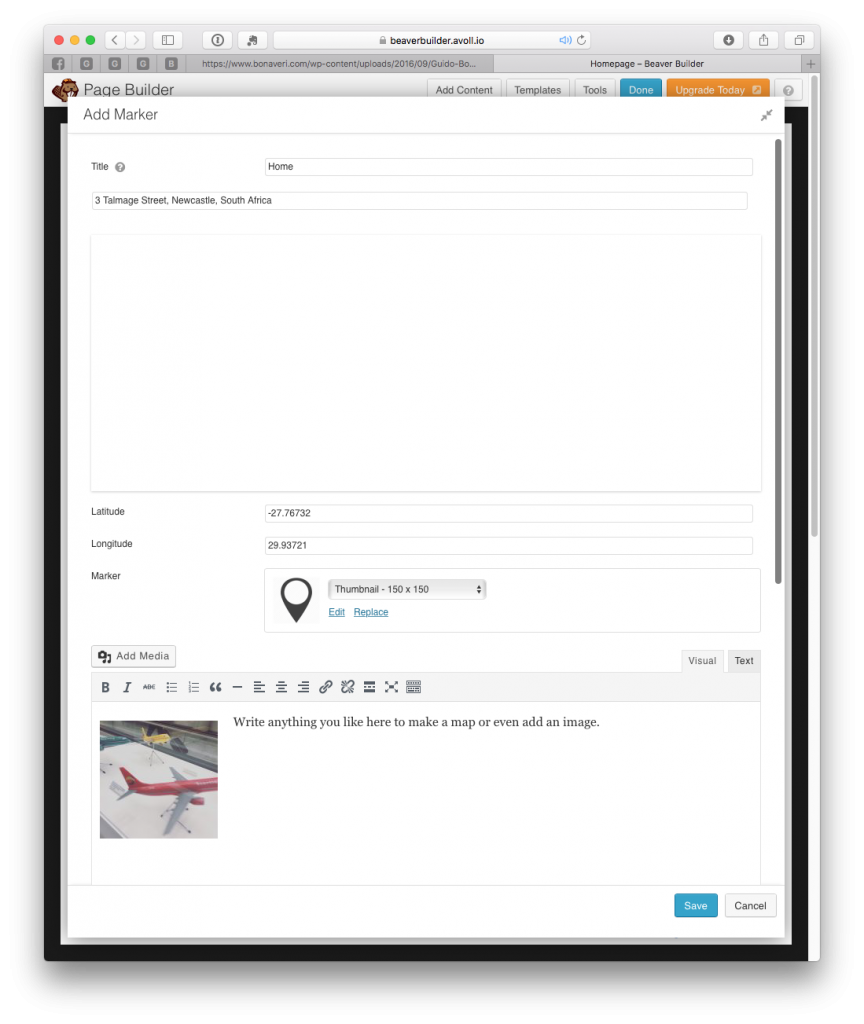 To find the LAT and LONG markers for your chosen address, use this page.
Once you have your markers set up, set the zoom level and map height you want and add optional stylesheets from Snazzymaps or MapStylr. Press done and your maps should show markers, styles, images and pins as you like. Here's our SnazzyMap and marker shown…