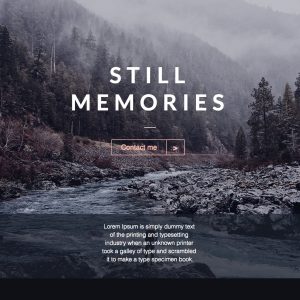 BeayondBeaver Landing Pages
BeyondBeaver creates landing page templates for Beaver Builder that you can import into WordPress using the standard xml import feature.
BeyondBeaver has a variety of templates for landing pages specific to certain markets – ebooks, courses, finance, weddings, photography, online apps and many more. To use the templates you'll need the Pro or Agency version of Beaver Builder and the Beaver Builder Theme installed. You can use other themes but to ensure the best compatibility, we recommend using the Beaver Builder Theme.
How to install and use the landing page templates.
Once you have your Beaver Builder plugin and theme installed, head over to the Beaver Builder page builder settings and make sure your Template settings are the same as mine below. This will ensure that you see the templates post type in the WordPress sidebar.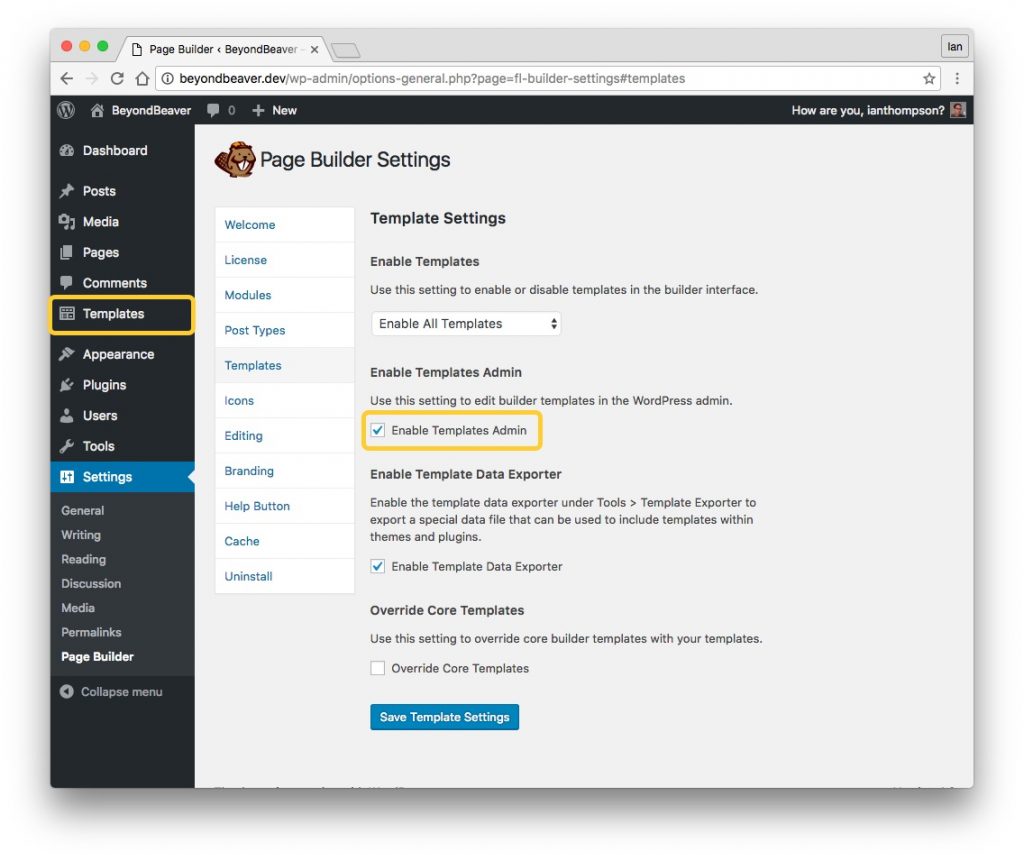 The next step is to unzip the BeyondBeaver file you downloaded. You'll have a single xml file, for example 'finance-done.2016-05-20.xml' which you will use by importing using the standard WordPress import wizard. Go to Tools–>Import and click on WordPress importer to get to the screen shown below. Click on Choose file and upload your BeyondBeaver XML file.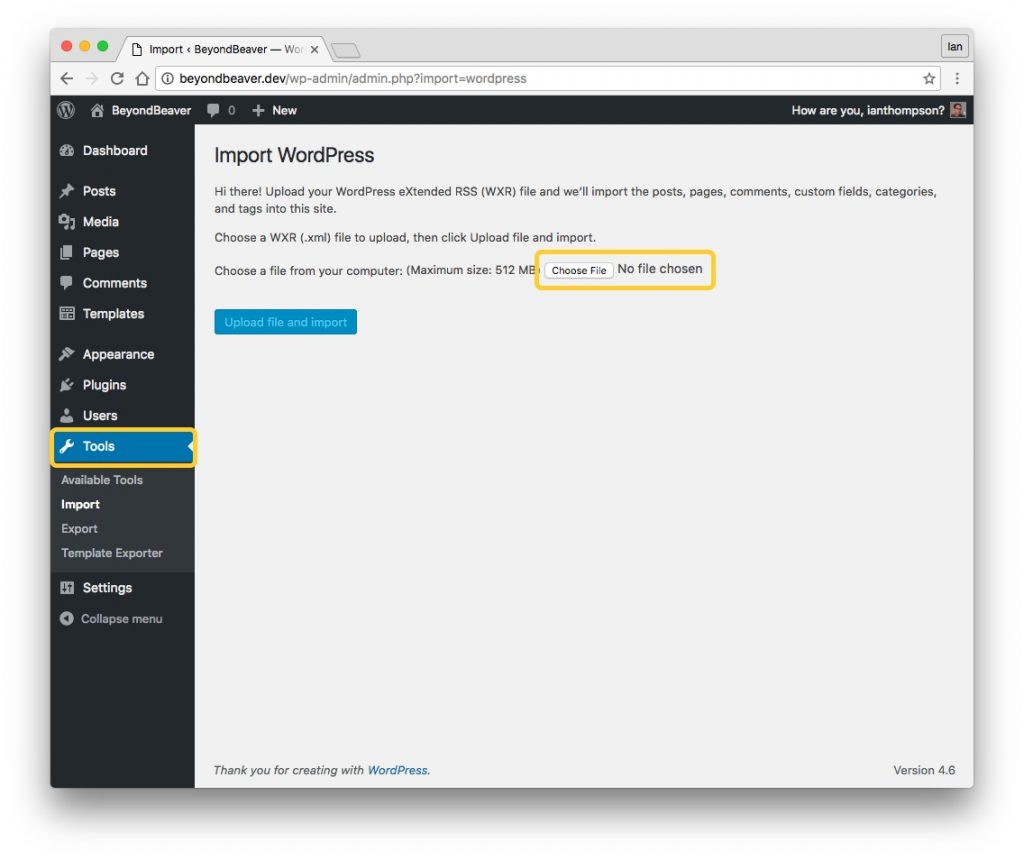 You be asked to either create a new user or assign the new template to an existing user. I always assign imports to my own user account. Once the file has been successfully imported, you'll see a new template in the Template post types list. You can now use this template as a starting point for any new page you create.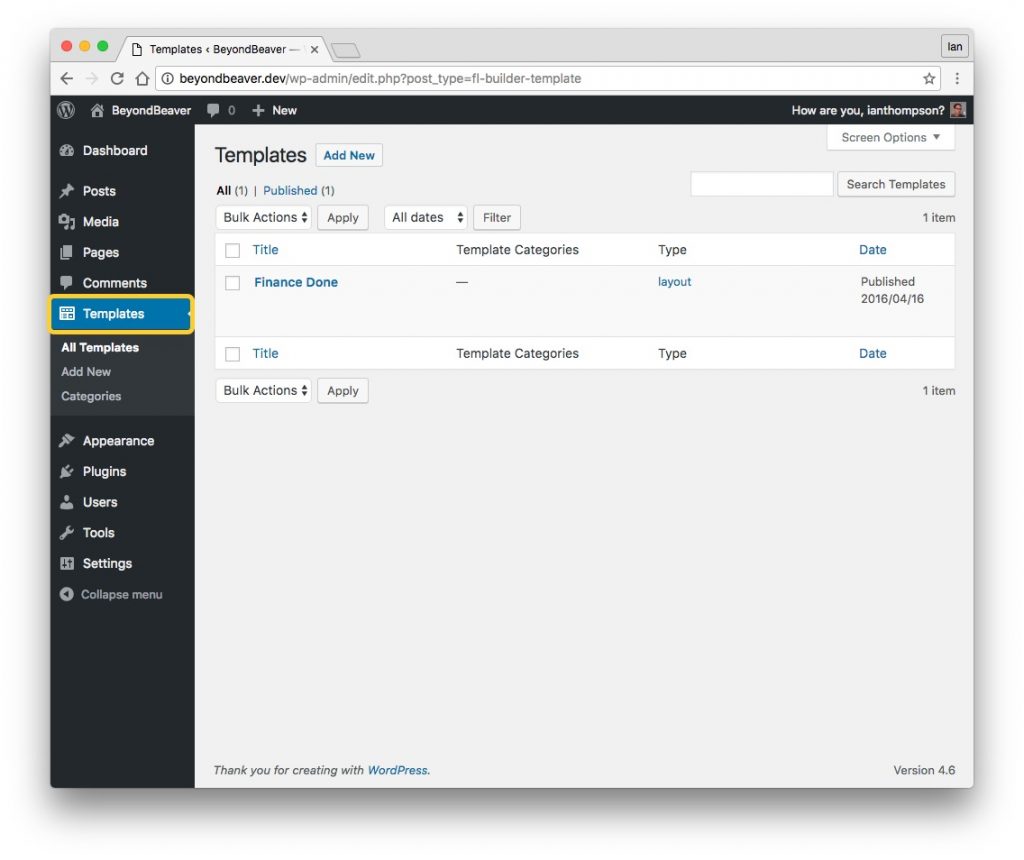 To use the new landing page template, create a new WordPress page and make sure to choose the 'No Header/Footer' template in the page sidebar. Then click the page builder tab to initiate the front end page builder.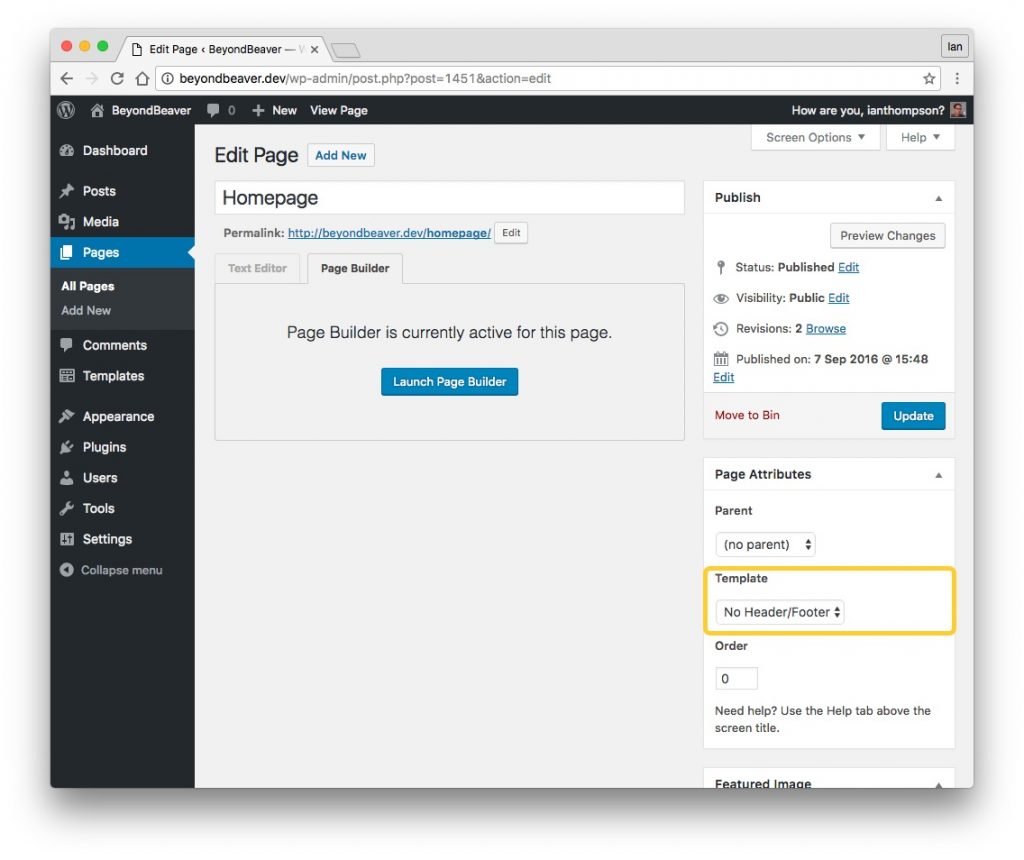 Once the page builder opens, Beaver Builder will ask if you want to use one of your templates. You'll see your new template listed. Go ahead and choose the new template and your page will update in the background with the new landing page layout.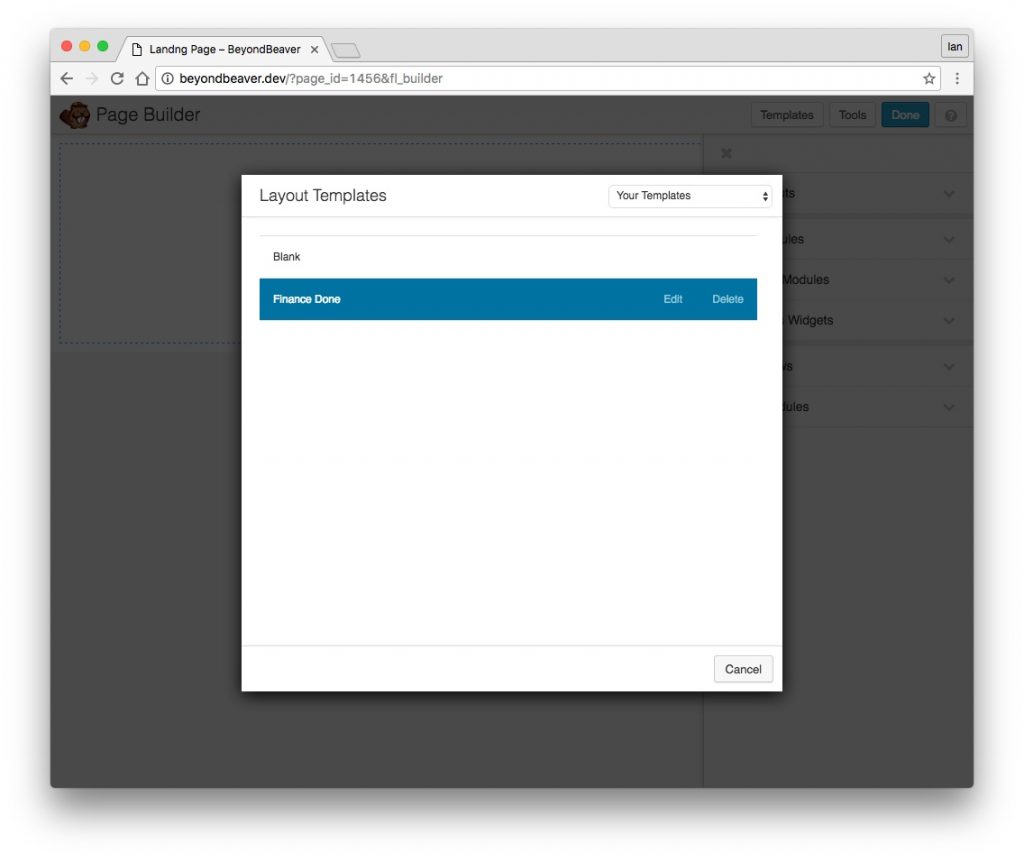 You should now have a complete landing page design where you can now edit and swap out images to complete your design.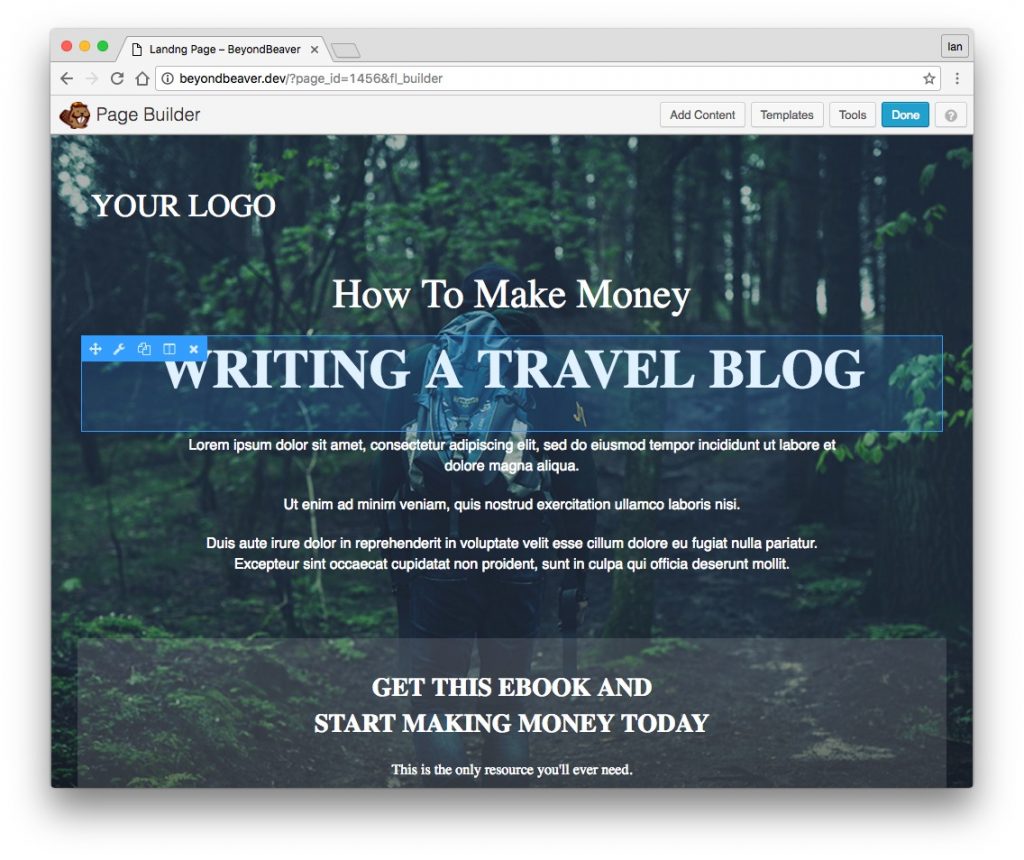 BeyondBeaver Landing Page Templates
BeyondBeaver makes plenty of well-designed landing page templates – one of my favourites is 'Still Memories', a page template for Photographers. It features full-width images, bold fonts and well laid out galleries. All of the fonts used in the templates are standard fonts included in the Beaver Builder page builder.